In late 2018 track season Brayden McLaughlin accomplished his highschool career goal of a 4:15 mile to get the school record by placing third in the SJS Masters meet, also earning himself ma spot in the state meet the following week with fellow athletes Ryan Mullohand (200m) and Cathilyn McIntosh (800m).
CATHILYN MCINTOSH
2018 CIF 800m State Champion and
2018 800m NATIONAL CHAMPION
Cathilyn McIntosh achieved everything under the stars in her 2018 senior season as she went on to win the California State meet in the 800m after being the runner up at state for the past 2 years. As if being crowned the state champion wasn't enough Cathilyn went on to win the Brooks PR National Meet beating out the top 800m runners in the nation. Placing her as the national champion in what was nothing short of a perfect way to end her final season of her high school career. She committed to Georgetown University mid way through the season and never looked back, proving just how dedicated and determined she was in accomplishing her goals for 2018.
Riley Chamberlain
2018 XC CIF State Champion
Freshman Riley Chamberlain won both her Division III race and the entire state meet in a 17:18 5k, becoming the 3rd fastest freshmen in California State meet history. This placement put her in the first seeded spot for California's entry into the Nike Cross Nationals Meet in Oregon, one of the few freshmen to even get into the race.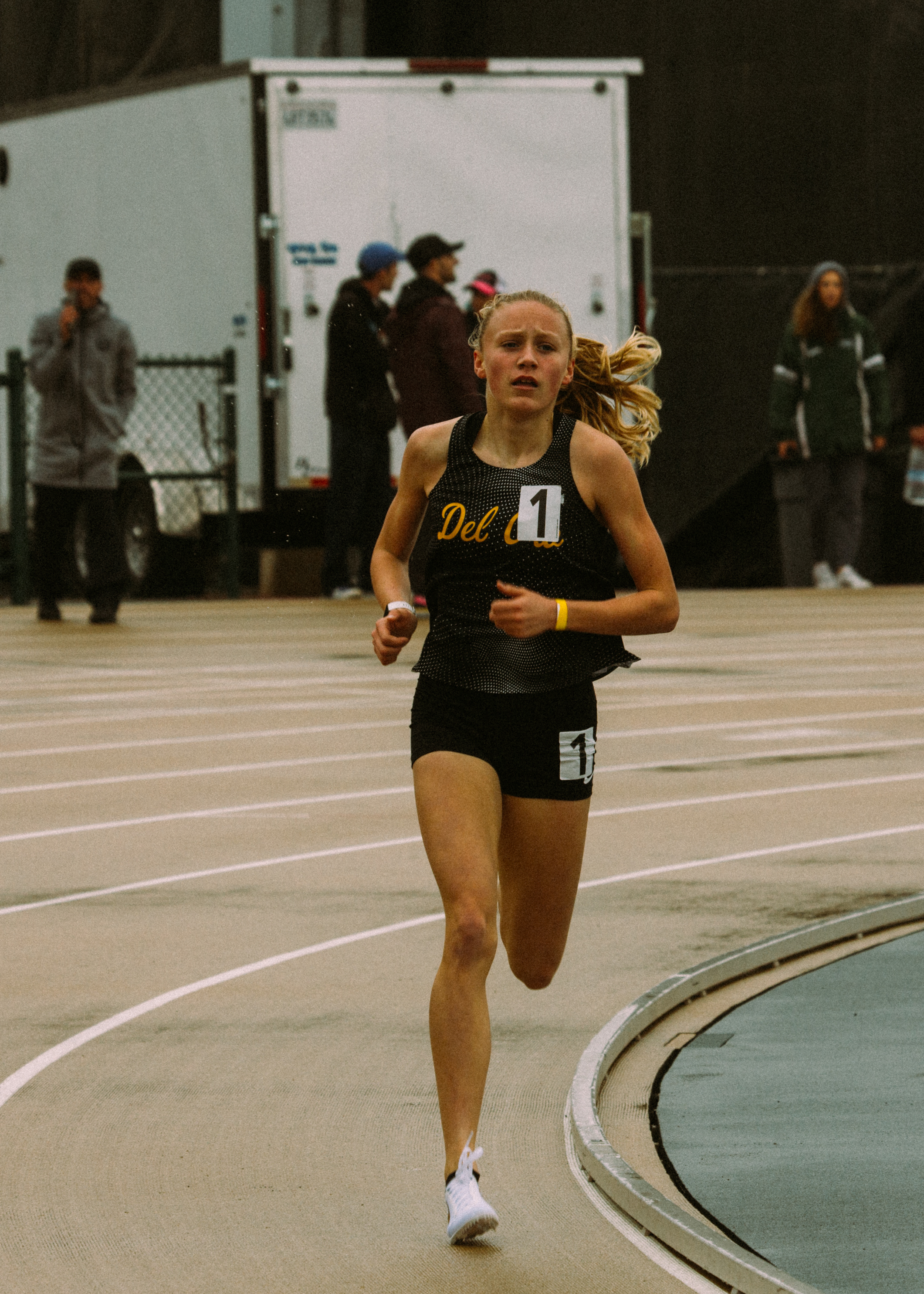 In early 2019 track season Riley Chamberlain achieved the school record for the 3200m by placing first in the Sac State Classic Meet with a time of 10:47.
Riley later re-breaks school record at SJS sections, running a 10:27.
Tate Sutter broke out of his shell in the latter portion of the season, going into the post season with several sub-2:00 performances and a PR of 1:59.24 Tate's future is looking on the upside, as he begins training for cross-country after quite a successful breakout track season.
With a second place finish at SJS Section Masters, Brayden placed his second entry into the CIF State Track meet for 2019.
After a rainy performance in the 3200m of the SJS Section Masters race, Riley Chamberlain punched her first ticket to the CIF State Track Meet as only a freshmen for 2019.